A SOULMATE FOR CHRISTMAS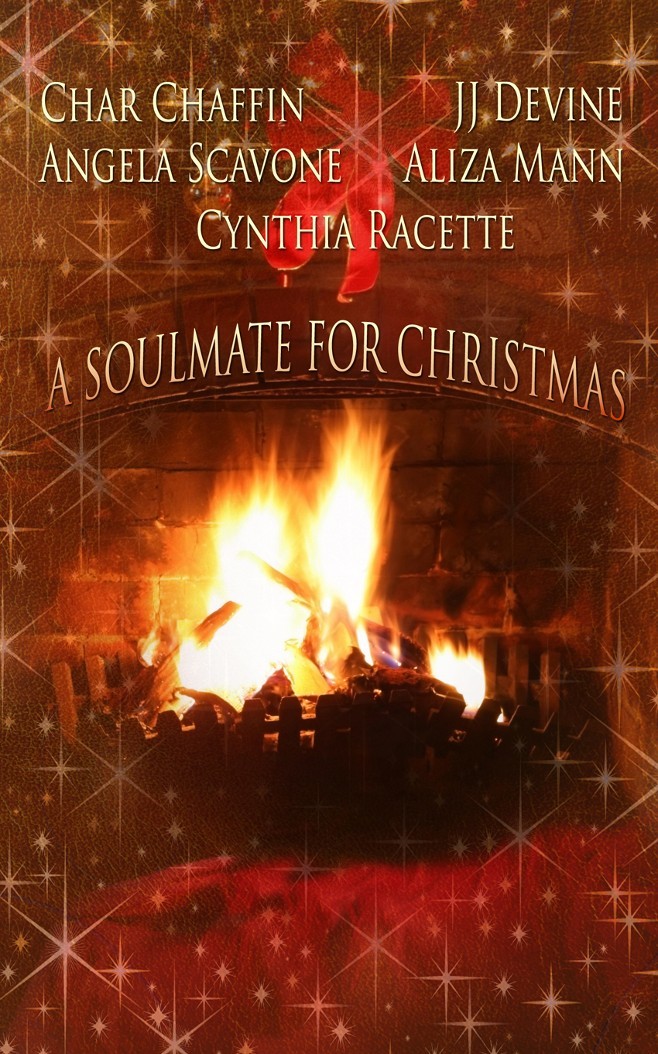 Five stories that celebrate the wonder, the passion and the spirit of love during the Christmas season.
I KNOW YOU, by Char Chaffin:
Star-crossed lovers, united by death on Christmas Eve, search every fifty years to find each other again.
A VAMPIRE FOR YULE, by JJ Devine:
Two lonely hearts come together during the holidays and discover their destiny.
STELLAR HEART, by Aliza Mann:
Would-be high school lovers Harper Stellar and Alexis Alston are back together to save his family business during the Christmas shopping season. Can they correct past mistakes and find their future?
TO GRANDMOTHER'S HOUSE WE GO, by Cynthia Racette:
A husband and wife, driven apart by tragedy, are given another chance during Christmas in the country.
HOLLY'S SECRET, by Angela Scavone:
A woman's need to reveal the truth could ruin the holidays and cost her the man she loves.
Buy Links: Amazon